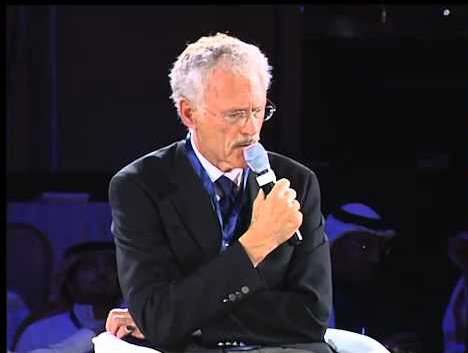 Alpha1Media would like to offer its sincere condolences to the family, friends and colleagues of Jake Eberts, the inspiration film producer who passed away on September 6, 2012.
We had the pleasure of working with Jake to have the first film premiere in the Kingdom of Saudi Arabia, an event which made front page headlines in the Middle East and Hollywood. This was a dream come true for Jake and his team behind the documentary, 'Journey to Mecca' (2009).
Jake produced films which won 37 Oscars (Academy Awards) from 67 nominations with 4 of those for Best Picture. His most famous films include Chariots of Fire (1981), Gandhi (1982) and Dances with Wolves (1990). His most recent landmark documentary included 'Journey to Mecca' (2009), which was shot partially in the in the Holy City of Mecca, and the soon to be released 'Jerusalem' (2013), a film with unprecedented access for filming in the Holy City of Jerusalem.
His tremendous legacy can be found in the work he leaves behind, as well as his family, friends and colleagues.
Obituaries:
Profile & Credits:
Biography:
Lessons for Film-Makers:
Corporate Social Responsibility & The Media – Part 1, Part 2, Part 3
Documentary Projects: